Rhodes Precast concrete sandwich panels can provide load-bearing and non- load-bearing solutions. The panels provide an energy-efficient solution for exterior walls, while also being fire-resistant and durable.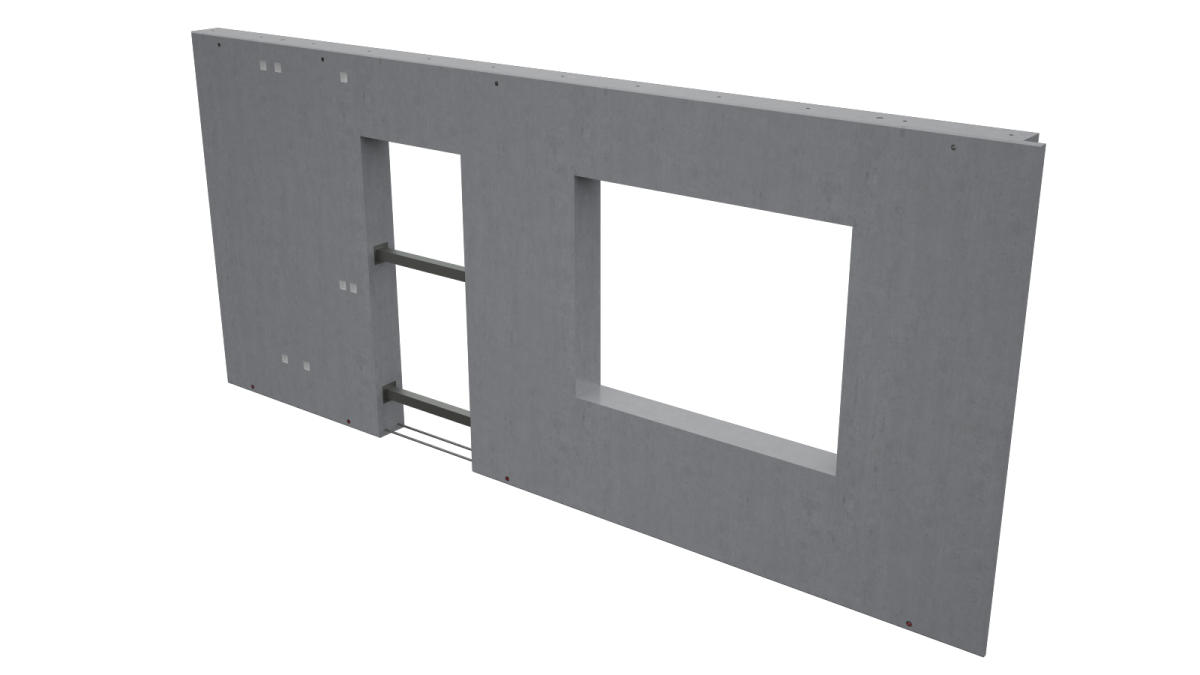 The sandwich panels are available in a range of widths, lengths, and thicknesses.
The Sandwich panels can be used as the entire wall structure (internal and external).  There is no need to plaster-line internally so as to maximize the thermal mass benefits.  We can accommodate changes to the shape, thickness and size of the concrete as required, and adjust the thickness of the insulation to attain the desired U-value.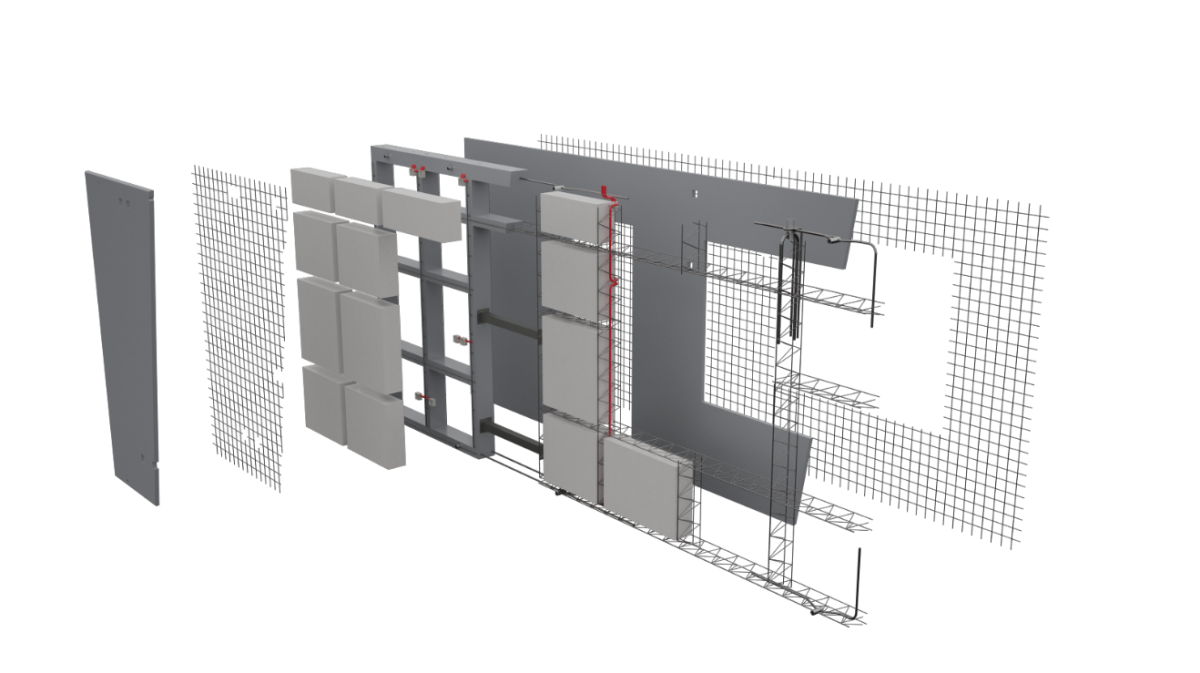 Benefits:
-  Time Savings – No need for formwork, No waiting time for the removal of the formwork, reduced drying out time for buildings.
-  Reduced Costs – Reduced labor on site, no steel fixers required, no formwork.
-  No Limits – No limitation to structural options.
-  All electrical socket outlets and conduits can be cast into both faces of the wall panel.
-  All Mechanical points and pipes can be cast into both faces of the wall panel.
-  High strength and durable product.
-  Paint Ready – Smooth surfaces, ready for decorating and painting, no plastering needed.
-  Excellent sound and fire resistance.
-  Low Risk – Fewer personnel required on site.